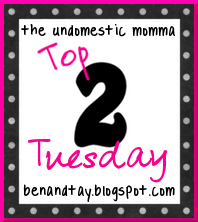 Two things I can't live without...
My Vacuum Cleaner
I can be a bit of a freak about my floors. I like them to
be clean. I vacuum at least once a day and sadly sometimes
more.

My Washer and Dryer
This pretty much explains itself. I love clean clothes. I can't stand dirty clothes. I don't like them on my kids and I hate them in the laundry baskets. I don't know what I would do without my washer and dryer.



And just so you know these are the vacuum and washer and dryer I wish I used each day. The ones I actually use are not this cool.