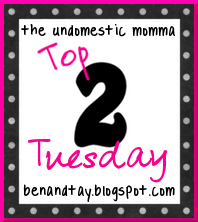 This week's
Top Two Tuesday
topic is Top 2 items under $15!
My first would have to be a venti Caramel Macchiato from Starbucks.
My second would have to be OPI nail polish. I love this polish. They have the best colors.
Neither one of these are major purchase but both have the ability to make my day. I hope ya'll have a great Tuesday!